Rental and second-hand offers
We can offer mobility and physical training to people at any age. So far we have delivered Leitra trikes and velomobiles to people from 13 to 92 years old.

Want to try?
You are welcome to get a test ride for free.
Want to rent?
Ride it a week or a month and you will know if it fits you and meets your expectations.
We charge a rent of 100 Euro/750 Dkr per week or 350 Euro/2600 Dkr per month.
Demo-trikes and second-hand velomobiles are offered at an attractive price
Here are some examples:
The Lissy is a practical side-by-side social trike, well suited to pick up guests at the railway station, for picnic tours and transport of two adults and 2 children. Independent choice of gearing, both with mountain drive. ZAP e-motor assist, comfortable seating and high manoeuvrability.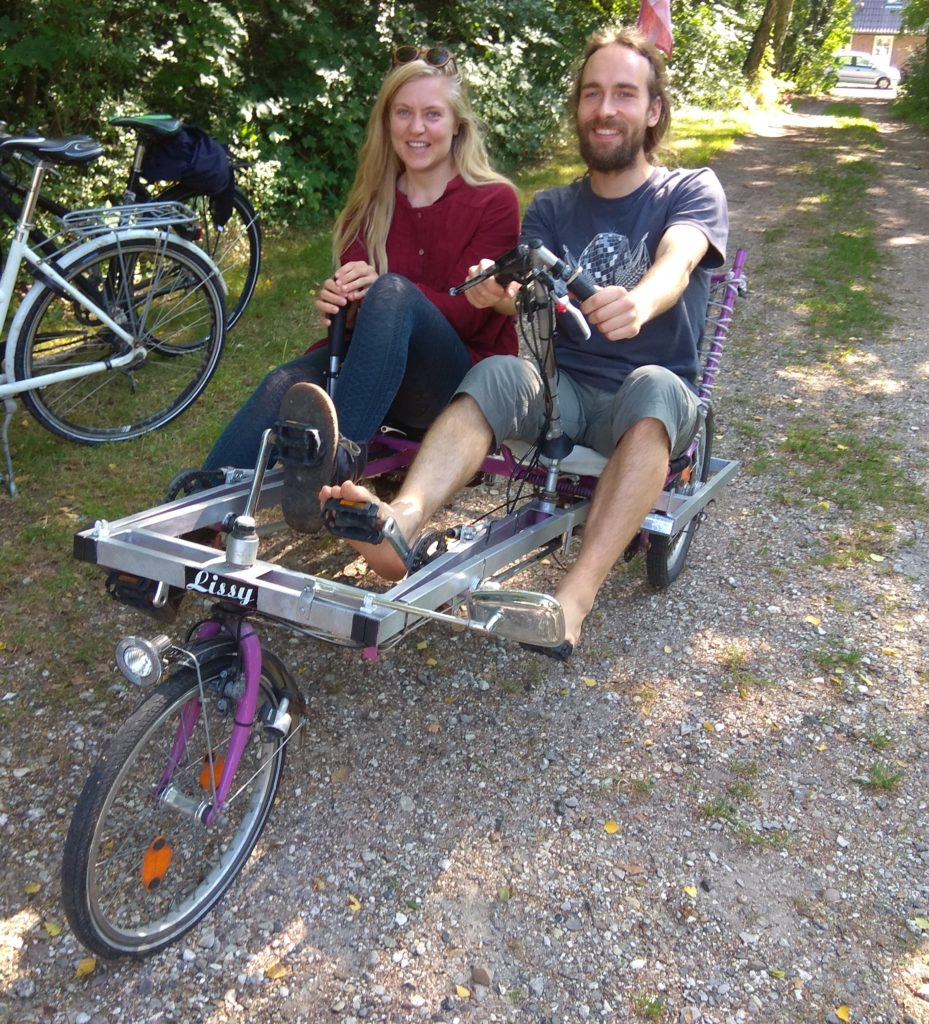 Price: 4000 Euro / 30000 Dkr.
---
Leitra sport in different sizes:
185 -200 cm tall
170 -185 cm tall
With Rohloff 500/14 hub gear or Crystalyte electric motor.
Hydraulic disc brake or mechanical disc brake on front and rear wheel.
Relatively new. Not second-hand, only used for demonstration and test tours.
Price level depending on actual equipment:
6000 Euro – 8000 Euro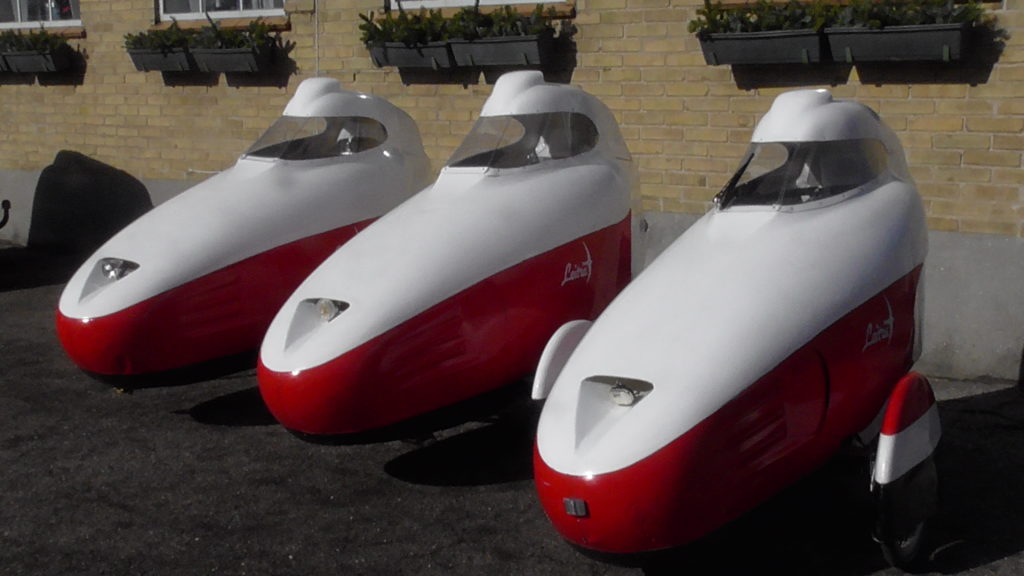 ---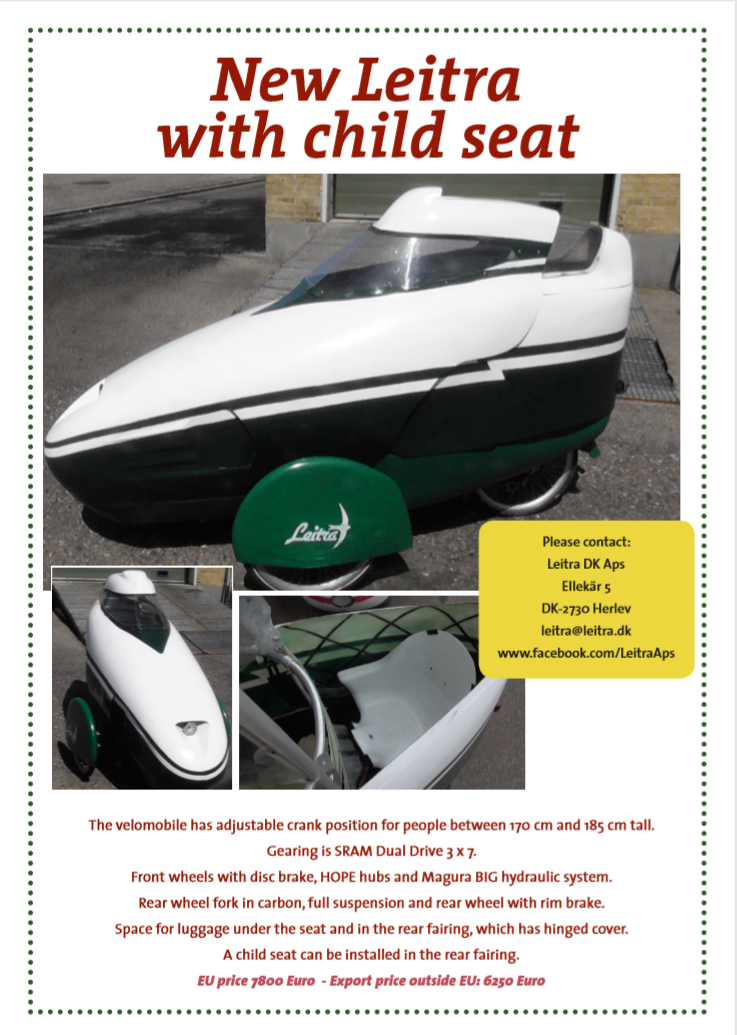 ---