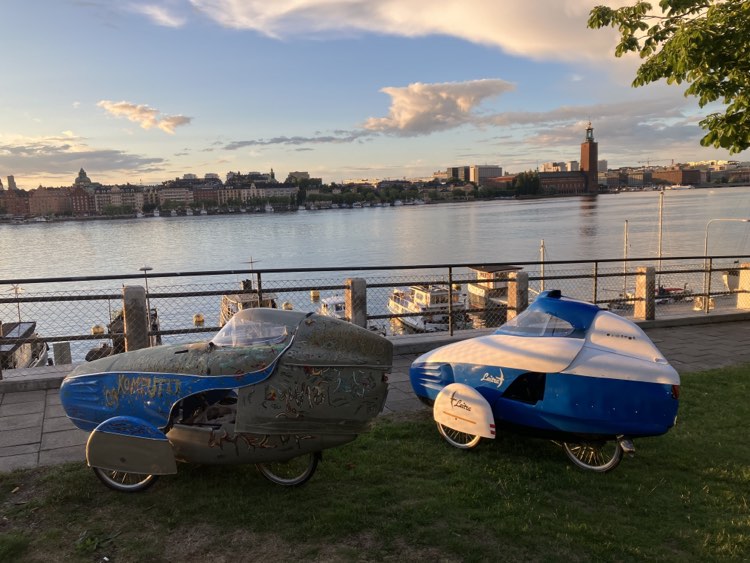 In late summer 2023 two young Englishmen, Jack and Finley, did a tour from Denmark through Sweden, Finland and the Baltic countries in a Leitra Classic and a Leitra Wildcat.
In the photo above, they are in Stockholm, Sweden, waiting for the ferry to Turku, Finland.
Later they took the ferry from Kleipeda, Lithuania to Kiel, Germany, heading home for Reading/London.